Read below to view testimonials from the people who know us best–our customers!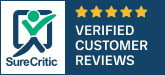 Average rating:
64 reviews
Jan 25, 2018
Delivery Service
I just had my oil changed and my car was picked up and delivered. Awesome!
Jan 25, 2018
Best garage anywhere. We have lived in six different states. South Bend has by far been the smallest city. I have never had a locally owned, non-dealer garage offer the same level of professionalism, quality and affordability as Avenue Automotive. We now go to Avenue instead of the dealer.
Jan 24, 2018
Once again I received outstanding service at Avenue Auto!
Jan 22, 2018
I've been taking my vehicles to Avenue Automotive for years. I've always had good service and I'll continue to return there in the future. Bob is easy to work with and also contributes to the River Park Neighborhood.
Apr 4, 2017
they did a really great job!
Apr 4, 2017
Great experience and at a time convenient to me. Fast service and then on my way in a timely manner.
Mar 28, 2017
expert diagnosis and repair
I brought my car in for what I thought were minor annoyances and found that they were more serious problems and Avenue Automotive found the problems and solved them for me.
Mar 23, 2017
We Tell Everyone About Them!
Outstanding good service!!!
Mar 23, 2017
This business does what you ask and they look out for your best interest.
Mar 23, 2017
Although the service was not completed on the day promised, they had to wait on a specialized part, they did a good job on his vehicle.